Fleet Managers: Winter is Coming!
Written by
Lisa Aceti
 | read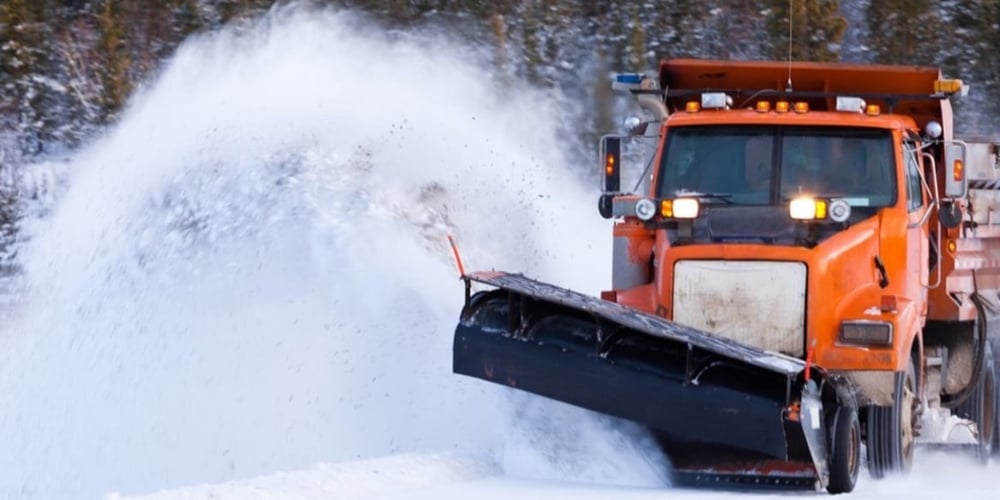 Outside temperatures are beginning to rise. The sun is shining brighter and longer. This global pandemic called Covid-19 has kept us all inside for far too long. Before we know it, the lazy days of summer will soon be here. But there is no off season for Winter Operations. Fleet managers are at their best when preparing for the worst.
Transparency and justification are now expectations in doing business.
Fleet Managers are using telematics software to analyse their historical fleet data in order to:
effectively forecast operational budgets
estimate material usage for the coming season
evaluate the health of their fleet and schedule vehicle maintenance now
strengthen their fleet by upfitting innovative and compliance-supporting devices
Compliance and Accountability Tools
Cities are making service-level information available to motorists via public information systems, like 511. Public Works compliance and accountability to the community starts from within. Municipalities are requesting full transparency and proof of work completion from their service providers. As a result, private enterprise must source reporting devices that integrate with telematics software, deliver real-time accountability, and even provide proof of completion reports to accompany invoicing for service.
Plow Pilot™ for reliable and automated reporting of plow blade position.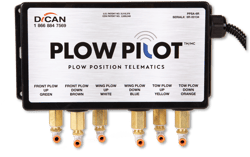 Install the Plow Pilot™ and reduce/eliminate manual paperwork! Using air or electric over hydraulics, this virtual co-pilot auto
matically tracks and reports up/down plow blade position. Fully integrated with telematics software like Geotab, DiCAN's patented Plow Pilot™ will sense, capture, and transmit blade position data in real-time. This weather-proof, tamper-proof and maintenance-free solution provides continuous position monitoring for all winter service vehicles and plow configurations:
Dump trucks, Pickup trucks
Spreaders and Graders
Snow sweepers
Front-end loaders, Backhoes, Bulldozers
Skid-steer, Tractors, Maulers
Front Plow
Wing Plow
Tow Plow, Tow Trailer
Underbody Scraper
Rotary Broom
Windrow Blade
Mitigating Risk and Liability
The use of telematic data has been proven to not only reduce the cost of fleet collisions but also lower the number of complaints filed. Having a detailed picture of vehicle operations at the time of the claim, helps to defend against accusations and ultimately protect drivers and service-partners. Plow position status, spreader controller data, and timestamped GPS plotted vehicle locations explain in detail the exact play-by-play at the time of a claim.
Plow Pilot™ annunciator accessory and onboard camera systems used for claim support.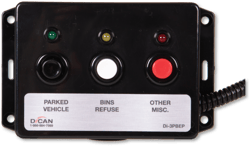 A picture is worth a thousand words in post claim investigations. Having automated plow blade position reporting and onboard cameras help to deter false claims, providing credible proof of service and claim support. Or in the case of service disruption, install the Plow Pilot™ Annunciator panel to protect and defend against claims before they happen. This vital accessory works with telematics software and dash cameras, allowing plow operators to capture and transmit real-time photos of path obstacles, like refuse bins or parked cars, or any other in-progress event that may occur while in operation. ​
The Bottom Line
Winter weather is inevitable. Using fleet telematics and integrated devices, like onboard camera systems takes the guess work out of vehicle monitoring, guarantees service compliance and operational accountability. Before the worst happens, plan ahead with DiCAN's Plow Pilot™ and Geotab telematics.
Published
11-May-2020 5:45:00 PM