Skyway Smash: Unarmed and Dangerous!
Written by
Lisa Aceti
 | read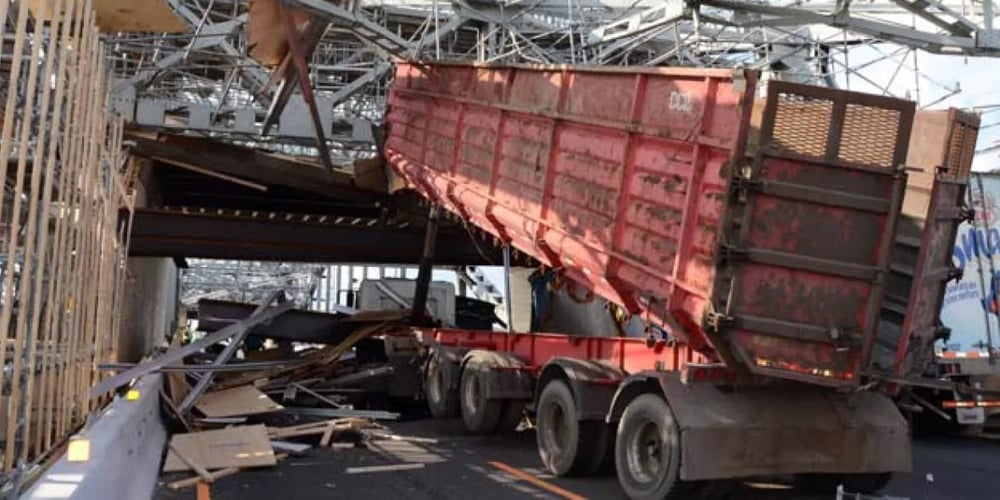 Overview
No doubt every Ontarian will remember the July 31, 2014 Skyway Bridge crash when a red dump truck climbed the Toronto-bound lanes of the bridge at 3:40 p.m. the Thursday before the Civic Holiday. Its raised box smashed into an overhead truss and construction scaffolding on the top of the bridge, some five metres above the road. It was reported that the province spent over $1.2 million and more than seven months to repair the Skyway.

It's been 5 years, yet travellers still shudder to think back on the crash that clogged road arteries for tens of thousands of vehicles. Police rerouted motorists through the city for five consecutive days, snarling traffic the entire long weekend. The true cost of these such accidents is immeasurable when considering the employment income hours lost by commuters, the business opportunities unrealized as a result, claims and insurance impacts, and so on.
Prepared for Anything
Fleet safety expert, DiCAN Inc. has been providing the construction industry with dump box positioning alarms for the past 8 years. With the Quebec government making raised box alarms a mandatory requirement as of September 1, 2020, DiCAN's patented and proprietary warning system has recently undergone a facelift.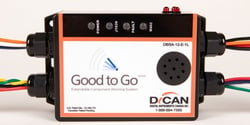 Introducing the Good to Go™ Extendable Component Warning System, the most innovative technology available in the marketplace to continuously monitor and alert unsafe position of any extendable component, such as dump truck boxes, pup trailers, lift buckets, booms, concrete throwers and more.

This 2-stage light + sound alarm is configured to emit both pulsed and continuous signals relative to a vehicle's road speed.

Among the devices many advantages and customizable features, the Good to Go™ doesn't just monitor and warn operators inside the vehicle cab. Its patented technology communicates with Fleet Managers and operations control back at the office making everyone acutely aware when a truck's components are retracted, only then are they Good to Go™.
"Every heavy dump vehicle shall be provided with a warning light and buzzer that activates when its dump body or that of its trailer is not fully lowered." – Quebec SAAQ
SAAQ Steps Up Prevention
Amendments to the Quebec Highway Safety Code (chapter C-24.2)* will improve safety for all road users and adapt to the new realities in vehicle and municipal asset protection. Effective September 1, 2020 all vehicles travelling in or through the province with a dump body having a height exceeding 4.15m/13.6ft when raised, will be required to have a dedicated audible and visual alarm system. A simple light, horn beep and whisker switch won't comply with regulations. It's not as simple as it seems. Check out the Official Regulation and FAQ online.
The Power of Prevention
DiCAN believes that accidents are predictable and predictable is preventable. It's only a matter of time before the Ministry of Transportation Ontario and other provinces jump on board with a similar regulation. Is your fleet Good to Go™?
Published
26-Jul-2019 4:45:00 PM