DotNetix: Industrial Safety Machine Vision System Making Machines See
Written by
DiCan
 | read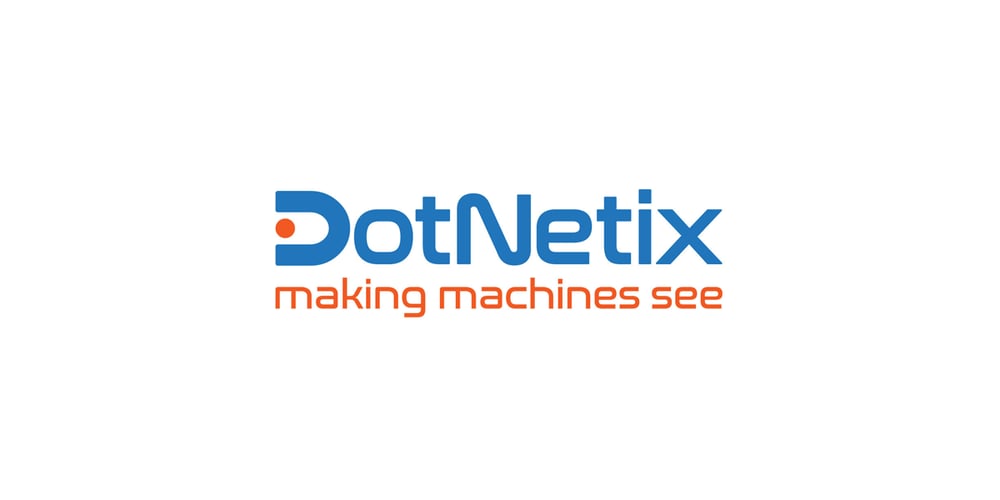 When it comes to worksite safety, there are few industries more important than mining, manufacturing, and construction. In fact, these sectors consecutively have some of the highest rates of workplace fatalities in Canada.
That's why we're excited to highlight a new way fleet managers can take control of safety onsite– DotNetix's Collision Prevention Systems.
Designed with industrial, mining and construction safety at the forefront, DotNetix's innovative and incredibly accurate collision-avoidance technologies can drastically prevent accidents by providing a 360-degree view of the vehicle's surroundings and alerting operators when they're at risk of colliding with another object on-site.
Today's blog will discuss some of the recurring risks prone to mining, construction, and industrial sites and how DotNetix's series of collision-avoidance systems can work together to reduce them.
Common Hazards in the Construction, Industrial and Mining Industry
The construction, industrial and mining industries are home to several hazards. From limited visibility and falling objects to slips and trips, these workers, as well as nearby pedestrians and motorists, face a high risk of injury.
Some of the risks commonly seen in these sectors include:
Falls and Falling Objects
Falls and falling objects are significant risks in the construction, industrial, and mining industries.
Falls from height, specifically, continue to plague the construction industry. Year after year, statistics show that these types of falls account for over half of all construction-related fatalities.
In the mining industry, falls are responsible for an estimated 26 percent of all nonfatal injuries. Add heavy equipment into the mix, and you have a recipe for disaster.
Heavy Equipment and Automobile Accidents
Worksites are high-traffic areas. While your heavy equipment operators are trained to keep an eye out for hazards, accidents happen. Blind spots can make it difficult for operators to see pedestrians, other crew members, and vehicles. And while many operators utilize mirrors that help them see what's behind them and around them, they often fail to provide a full picture of what's happening around the vehicle.
Another common hazard involving construction equipment and other vehicles results when workers do not have a clearly marked location for parking or passing through. This can lead to serious injuries for both workers and pedestrians. Clearly marking parking zones and designated walkways with the appropriate signage is therefore essential.
Operator Fatigue
Did you know that tired drivers are three times more likely to be in an accident? Drivers who are fatigued are likely to lack the attention to operate equipment safely and effectively. This can have devasting effects on both the person operating the machinery and anyone nearby.
Fleet managers should ensure workers get enough rest during the day so they can stay alert while operating heavy machinery. By providing frequent breaks and ensuring that crew members are well-rested, they can reduce their company's risk of accidents and injuries, which will save their business money in the long run!
Crushing
Confined spaces and limited visibility make for a lethal combination when heavy machinery's added to the mix. Workers risk being crushed by operators as well as being caught in between moving parts. According to estimates, over 100 deaths occur in confined spaces in Canada each year alone.
To avoid becoming part of this gruesome statistic, it's important that you follow proper safety procedures and provide thorough ongoing construction safety training. Workers should also be mindful of blind spots and stay in consistent communication with each other to ensure no one gets in the way of these potentially lethal machines.
Slips and Trips
Slips and trips are a common cause of workplace injury. This risk is heightened at worksites, where uneven terrain, trailing cables, and wet or slippery surfaces are found.
By keeping your worksite clean and clear of debris or hazards, you can reduce the risk of slips and trips from becoming serious injuries (or worse).
Protect Workers and Pedestrians With DotNetix's Technologies
Mitigating the above risks is a top priority for your fleet. And DiCAN has a surefire way to do so– DotNetix's smart collision prevention systems.
The leading artificial intelligence-based collision avoidance systems provide solutions to promote the well-being of workers across a variety of hazardous industries including mining, manufacturing, and construction.
With DotNetix's smart collision prevention systems, you can assure that your fleet will not only be safe but also more efficient and cost-effective.
Today, we'll be discussing two of DotNetix's prevention systems: SAFEYE and CLEARVIEW. Whether working together or separately, these two impressive technologies can significantly improve safety and traffic management on your work site.
SAFEYE: Collision Avoidance Systems for Mining and Industrial Machines
The most advanced machine vision system on the market, SAFEYE Collision Avoidance from Tec-Niche is ideal for the ever-demanding safety requirements of the construction, industrial and mining industries.
Using its 3D stereoscopic images and deep neural network, it's able to detect and differentiate between pedestrians, industrial machines like dump trucks, excavators, and forklifts, as well as other machines often found in and around work sites, allowing mines, ports, and other industrial plants to significantly improve onsite safety.
One of the key features of SAFEYE is its ability to function without the use of any tags or additional equipment. Instead, the system integrates various sensors in the front and rear sections of the vehicle and utilizes the latest AI. The system also has a number of fail-safe mechanisms in place to ensure that it does not react to false or non-threatening events, which limits the risk of distractions presented to the machine operator.
In the event of a potential collision, SAFEYE analyzes the situation and warns both the driver and the pedestrian. If the operator fails to respond, and it determines the collision is of high risk, it will take action into its own hands and communicate with the vehicle's control electronics to prohibit the vehicle from going any further.
With DotNetix's SAFEYE, safety managers, site supervisors and equipment operators can better manage worksite awareness, provide comprehensive training for new and experienced workers, prevent machine guard failure, crushing risks, "struck by" incidents, equipment overturns, as well as berm failures and voids.
Key Features of SAFEYE
Provides accurate pedestrian and machine (including ADTs, rigid dump trucks, excavators, dozers, etc.) detection in the front/rear or to the sides
Suitable for both surface and underground applications
Wide temperature range -40°C to + 70°C
Waterproof and dustproof
Compatible with all types of brands of mining and industrial machines
60 hours of video recording and event log
Video monitoring, remote access, and configuration via CLEARVIEW
Void and berm detection with warning included
SAFEYE and EDGEYE: An additional feature for berm operations
In addition to its wide array of features, SAFEYE also comes with EDGEYE. Designed to assist with berm operations, this additional feature is able to accurately depict the distance to the berm, preventing any accidental damage while reversing.
Equipped with an impressive VIDAR system, EDGEYE's advanced technology can detect over-the-edge void events, allowing equipment operators to be alerted immediately, providing them plenty of time to react and prevent accidents well before they occur.
Benefits of DotNetix's SAFEYE
Cost-Effective and Durable Design
When it comes to ensuring the safety of your fleet, there are many different solutions on the market. But one stands out in particular: SAFEYE.
Unlike other types of sensors, SAFEYE does not require an RFID-carried pedestrian tag– which greatly reduces costs. The collision-avoidance technology also sports an ultra-rugged design allowing for optimal performance in harsh environments, whether on the surface or underground.
Not to mention, SAFEYE is easy to install and maintain, making it an ideal solution for improving the safety of machines across a multitude of industries.
Wide Field of View
One of the notable differences between SAFEYE and other machine vision systems is its wide field of view. This allows for more accurate and reliable detection of potential hazards, particularly when objects are moving fast or close to one another.
SAFEYE also exhibits numerous high-resolution cameras. Each provides detailed visual information regarding each object, such as its shape, size, and distance from the vehicle, which is then used to determine its potential threat level.
Ability to detect threats in various lighting conditions
SAFEYE is able to detect vehicles and pedestrians in various lighting conditions, including low light and glare.
This makes SAFEYE more reliable than other popular sensors like radar and LiDAR, which are known to be affected by environmental factors such as fog and rain.
Able to detect and track multiple objects at once
SAFEYE's collision-avoidance technology is unlike any other. Since it detects and tracks multiple objects at once, it allows for a more comprehensive and accurate assessment of the environment, which leads to a reduction in false alarms and improved overall system performance.
And unlike traditional reflective technologies (radar/LiDAR), SAFEYE doesn't trigger false alarms while on inclines and declines.
Dynamic Zoning
Another feature unique to SAFEYE is its impressive dynamic zoning
As the operator maneuvers the vehicle, the detection zone is automatically adjusted, allowing the system to detect only objects that pose a real threat to the vehicle.
Using GPS technology, SAFEYE measures the vehicle speed and dynamically calculates the stopping distance and warning zones of the vehicle. Before the object enters the zone where the vehicle would be unable to avoid an accident, the operator is warned to decrease their speed or change direction. This enables the vehicle operator to react responsibly and avoid an accident.
Improves Operator and Pedestrian Awareness
SAFEYE is a great way to ensure the protection of all crew members and pedestrians. Unlike traditional collision-avoidance systems, it provides different alerts for pedestrians and machines, which greatly improves safety around industrial machines.
The external sound warning enables it to be located more easily by pedestrians, who can quickly determine where it's coming from. The broadband sound also provides workers with hearing protection devices (HPDs) and crew members with hearing difficulties a better chance of hearing the alarm. This combined with the above benefits makes SAFEYE an essential tool to adopt among your fleets.
CLEARVIEW Remote Analytics
Monitoring your fleet of mining and industrial machines just got easier. Thanks to DotNetix's CLEARVIEW you can keep tabs on the position of your machines, measure their interactions with pedestrians and vehicles, as well as receive insights into any unsafe areas.
The user-friendly dashboard offers fleet operators a valuable online tool to improve safety and traffic management on mining, construction, and industrial sites, from virtually anywhere! All events are recorded on a heat map, allowing fleet managers to develop a clear understanding of unsafe areas and pre-emptively work to mitigate these threats.
With CLEARVIEW Remote Analytics from Tec-Niche, you can efficiently monitor your fleet and keep an eye on recent trends to ensure you're on track to a safer worksite.
Key Features of CLEARVIEW Remote Analytics
Remote video monitoring
Remote SAFEYE configuration
GPS monitoring of machines
Speed monitoring of machines
Near-miss monitoring of pedestrians and machines
Berm and Vidar detection monitoring
Void-stockpile detection
Connectivity monitoring to SAFEYE sensors
SAFEYE system health (including Dirty-Lens monitoring)
Remote software updates
Count on DiCAN to provide the latest technology in collision avoidance and fleet management
When it comes to safety, you don't want to take any chances. Trust DotNetix's advanced collision avoidance systems to be your machine's eyes and ears.
Whether you have a small fleet or a large one, SAFEYE and CLEARVIEW can help improve your safety record and protect crew members, nearby motorists and pedestrians.
Contact us today to learn more about how DotNetix's systems can help improve your fleet.
Published
1-Aug-2023 3:21:10 PM