Solar-powered Asset Tracking
Positioning Universal
Utilizes GPS-based tracking to provide insight into asset usage and location.
SKU: GL3000PMC
Simple Installation: no complex configuration- 4 Bolts and Go!
Dynamic Tracking: get current trailer position with 1 GPS fix/minute while in motion
Self-Sustaining Solar Power: incl. 4 month backup battery life at 12 reports/day.
Rugged Design: IP67 certified with a 5-7 year battery life.
Expandable: optional connector for tractor power detection, temperature monitoring, door sensing.
Integrates with most telematics.
Cellular Connectivity with LTE Cat-M/NB-IoT 2G Fallback
Specifically engineered to withstand harsh conditions, the solar asset tracker's ruggedized design, efficient solar cell, state-of-the-art cellular technology and long life-span provides a reliable and self-sustaining solution.
Use the collected data to stay on top of maintenance and avoid unexpected malfunctions; pinpointing exactly how trailers are being used to maximize their productivity, and providing customers with updates on the status of their goods.
For use with Trailers, Containers, Yellow Iron, Generators.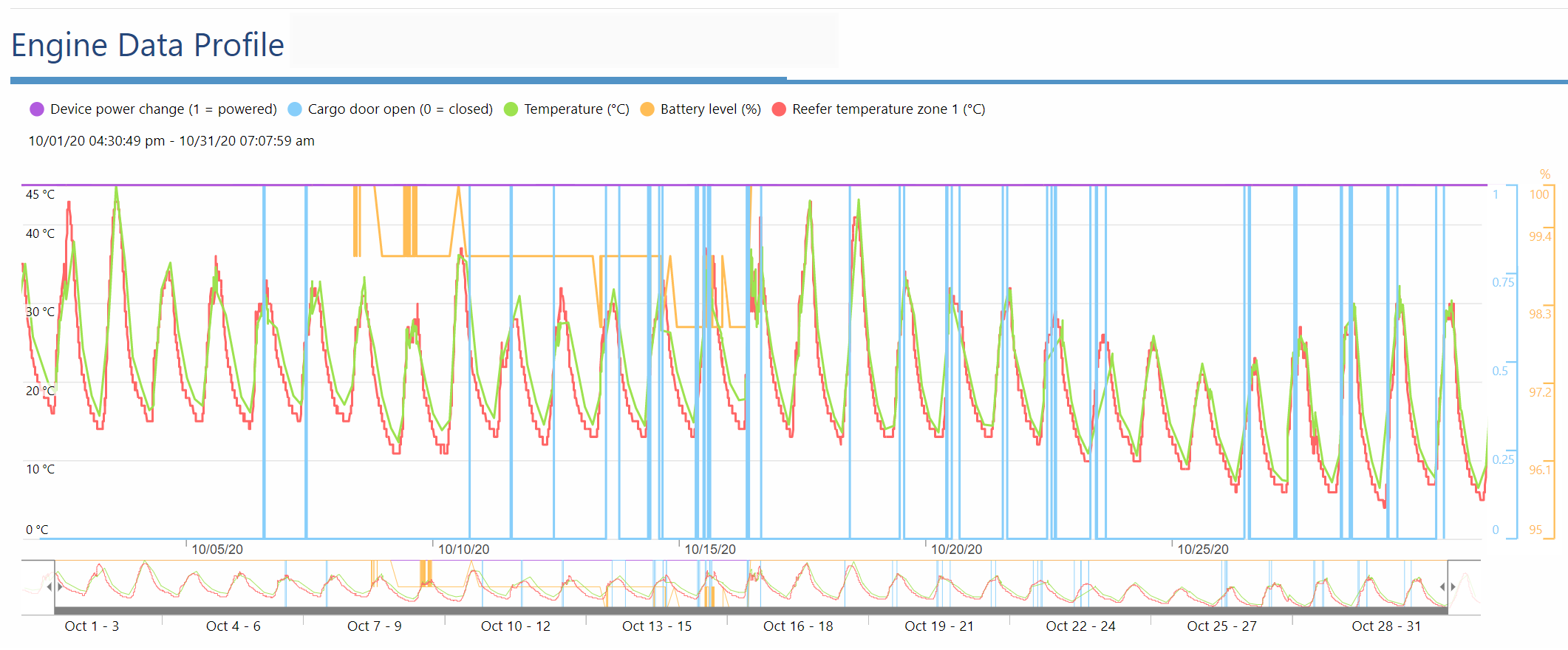 Asset Usage Reporting
By leveraging the collected data, fleet managers gain near real-time, accurate visibility to help combat issues surrounding underutilization, effective lot management, maintenance and misplaced assets.
Asset Location
Providing fleet managers with near real-time, detailed tracking information for assets such as trailers, containers and generators. Easy-to-use, reliable and ultimately helps businesses improve the way they work.