Obstacle Detection
Brigade Electronics
AI-based Sidescan®Predict
5-stage visual and audible alerts based on severity of collision prediction.
Always active below 32km (20mph) with or without the turn signals activated.
Differentiates between stationary & moving objects.
Collects information such as the speed, direction, acceleration and turning speed of a vehicle.
Detection data feeds an algorithm to calculate the risk of a collision and reduce false alarms.
Object detection systems are proving to be essential tools in helping to make roads and worksites safer for everyone.
Blind spots on vehicles are a common cause of collisions and tend to be much more extensive on large worksite vehicles. Maneuvering vehicles at low speeds is one of the most common causes of deaths and injuries to ground workers, who are often operating on noisy sites in difficult conditions with reduced visibility.
Combined sensor data and camera image reduces driver stress having an all-in-one overlapping display.
Ultrasonic Sensors
Perfect for road-going commercial vehicles operating in confined spaces or manoeuvring at low speeds.
An advancement to the standard SideScan® system, SideScan®Flex allows for 4 detection configurations, each with different detection distances (to a maximum range of 2.4 meters/8 feet) and audible and visual alerts.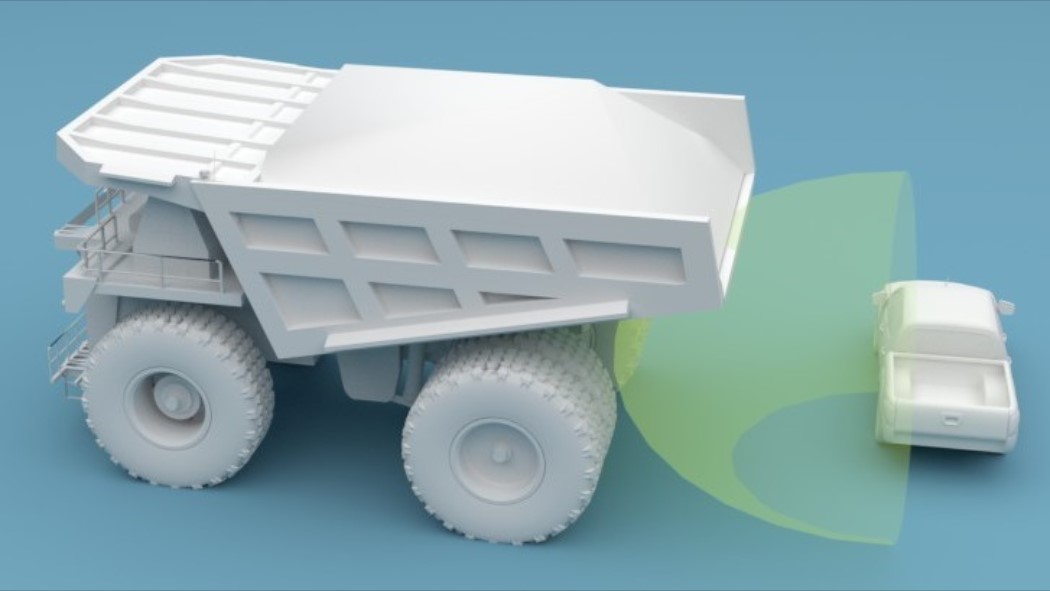 Radar Sensors
Heavy-duty radar sensor systems for off road machinery and vehicles having larger blindspots and elevated driver positions.
More suited for super-duty vehicles such as combines, dump trucks, tractors, cement trucks, backhoe loaders and excavators.